Skin Peels / Microdermabrasion
What is a Peel?
A clinical treatment that removes the top layer of the skin, leading to visibly improved appearance. Chemical peels produce controlled injury to the skin, which promote growth of new skin and improved appearance. A variety of chemicals can be used as peeling agents and include glycolic, trichloroacetic (TCA), salicylic and resorcinol. The different chemical solutions produce different degrees of injury to the skin.
Peels are often categorised by their depth: superficial, medium and deep. The deeper the peel the more dramatic skin improvement can be achieved. However, there is also an associated higher risk of complications, increased pain and longer healing time.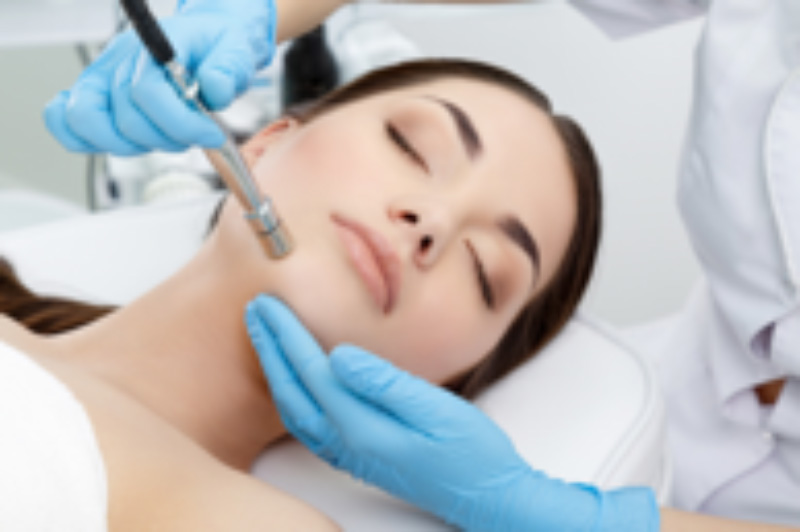 Microdermabrasion
Microdermabrasion is a non-surgical procedure that gently removes dead skin cells on the uppermost surface of the skin.
A small stainless steel head which contains miniature diamond grain creates a very light abrasion and, as the head moves across the skin's surface, a mild vacuum suction disposes of old skin cells. This suction also helps stimulate cellular renewal and collagen production.
Abrasion levels can be adjusted according to individual skin colour and type. The emergence of newer cells results in a more youthful-looking and brighter complexion.
Ideal for treating:
Fine lines and wrinkles
Pigmentation
Acne Scarring
Enlarged pores and dull skin
Congested skin
Stretch marks
Garden of Aesthetics use the highly regarded Duo Diamond Peel/ Cristal Dermabrasion machine which provides a less abrasive yet more effective and superior treatment than other machines.
This is an incredibly popular and effective treatment, best-loved for its immediate and long-lasting results.