Laser Hair Removal
Where is it Most Effective?
Laser hair removal is an excellent treatment for targeting unwanted body hair. From the sensitive bikini area to your legs, underarms, or even your face, we can help. Does your significant other have embarrassing back hair or too much chest hair? Laser hair removal is one of the leading techniques for helping with this.
Our staff are highly trained and specialise in treating men and women, both dark and Asian skin types, and transsexual, Transgender clients both post and pre-op, and female clients suffering from Polycystic Ovary Syndrome (PCOS).
With minimal downtime and highly effective results, you could have long-term hair reduction in just a few sessions.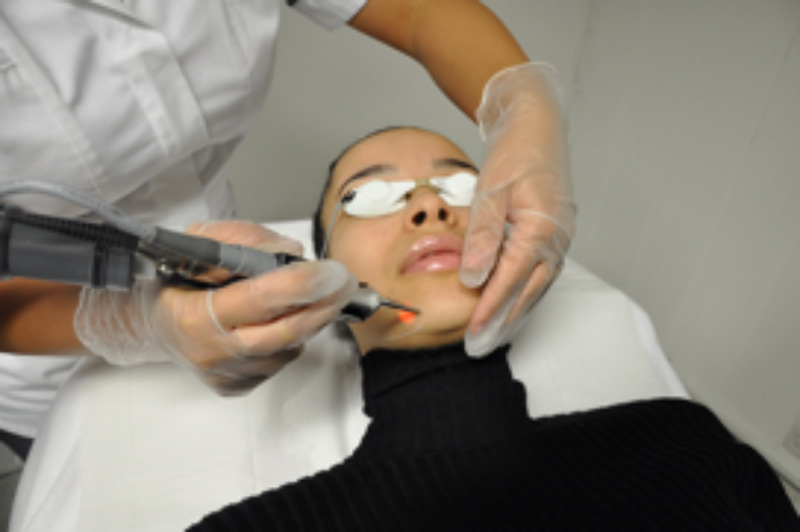 ---
We can help you
Body hair can be a delicate issue for both men and women alike. You may have too little or too much – this can be due to so many things and often includes, hormonal or medical conditions, ethnicity and your own genetic make-up.
Laser hair removal is a non-invasive procedure and is considered to be the only long-lasting, safe and extremely effective method.
---
Our laser can treat you
All skin types can have laser hair removal at Garden of Aesthetics. We have invested in the safest and most effective lasers to allow us to treat all skin types / ethnicities: that is the gold standard Cynosure Elite system with ND: YAG and Alexandrite Laser.
Hair Problem areas can be present in any part of your body, our Laser can be used in any of them and is suitable for all skin types, using different wavelengths to target the hair follicle whilst leaving the surrounding skin untouched. Laser hair treatment is most effective on darker hair as it is best absorbed when there's more pigment within the hair follicle. Our laser technology means we get the ultimate best results even if you have darker skin or very light hair that other lasers simply cannot achieve.
The laser therapist will carry out a patch test on the area for which there is a deposit of £20 refundable against your treatment.
---
Treatment at a glance
Procedure time

15 – 60 mins

Downtime

Minimal downtime

Duration of result 

Long-term results may vary