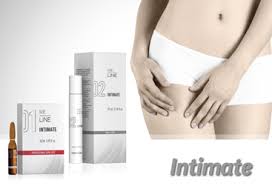 If your skin discolouration on intimate parts of your body is concerning you, we have a quick and effective solution. The Intimate Peel has been designed to help improve pigmentation, rejuvenate and brighten the skin on the delicate genital and anal regions.
Whether the changes to the skin on these areas have occurred due to hormonal factors, ageing or for any other reason, the Intimate Peel could be the answer you've been searching for. Suitable for both men and women, this vaginal and anal bleaching treatment helps to improve hyper-pigmentation around the vagina or groin area as well as around the anus.
The Intimate Peel will be carried out by myself, I will ensuring your comfort and privacy at all times. Each Intimate Peel treatment takes around 30 minutes and doesn't require any post-treatment downtime. The products that are applied are packed with proven active ingredients to lighten the skin on your intimate areas. Usually a course of 4 treatments would be recommended, spaced 1 – 2 weeks apart, along with some homecare products to be used according to advice given onthe day. Your personal Treatment will be discuss at your free consultation, i will create a bespoke treatment plan with you, establishing the best course of action to achieve optimum results. All treatments are tailored to the individual and personal experiences and results may vary.
---
WHICH TYPE OF SKIN CONCERNS DOES THE INTIMATE PEEL TARGET?
The Intimate Peel effectively treats hyper-pigmentation on the private body parts of both men and women. It can be used from the pubic area around to the anal area on women and from the groin to the anal area on men. As well as improving pigmentation, the Intimate Peel also works to rejuvenate and brighten the skin similarly to a facial skin peel. can be used on underarms area, knees, elbows any part of the body.
Summary of

 The Intimate Peel
Procedure Time
30 minutes
Back To Work
Immediately
Anaesthetic
None
Downtime
None
Duration Of Results
Maintenance courses may be required
Results
Course of 4 recommended*
---
WHY HAVE THE INTIMATE PEEL AT Garden of Aesthetics?
Garden of Aesthetics is always on the forefront of the latest advancements within the field of intimate rejuvenation treatments, such as the Intimate Peel. Our will ensure you are feeling comfortable and at ease throughout the treatment. Our main priority is your safety; Our highly experienced Therapist can devise a completely bespoke treatment plan to address your individual concern and ensure you get optimum results. Book a private consultation  today to discuss the treatment in more detail.
---
THE INTIMATE PEEL STEP BY STEP